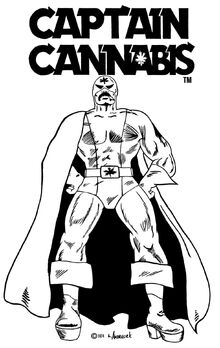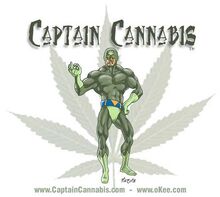 Verne Andru created the Captain Cannabis character and first comic book in the nineteen-seventies for which he received the official copyright certificate dated April 20, 1977 - that's a big 4/20!
Captain Cannabis, a.k.a. Halburt Lighter, gets his "super powers" from a joint of intragalactic weed he finds one day while waiting for his lady Marion Jones. In keeping with the cerebral effects of puffing, powers involve mind-over-matter but to gain them Hal must first learn to control his thoughts, a daunting task for this love-stuck slacker.
Captain Cannabis Issue 1 was followed during 1978 by Captain Cannabis Issue 2 which picks up the story where No. 1 leaves off. Both issues were distributed in a small run of black and white books at the time of their creation.
Verne created the www.CaptainCannabis.com domain on April 22, 1999 which has remained the focal point for his ongoing development of Captain Cannabis books, movies, DVDs and etc.
Verne developed Captain Cannabis into a feature-length film he registered with the Writers Guild of America during 2005 and issued the first of the comic book series titled "420" on August 27, 2006. 420 features an older Hal Lighter as Captain Cannabis still chasing his heart-throb, Marion Jones.
Website
~
Facebook
~
Instagram
~
IMDb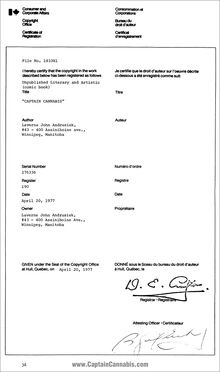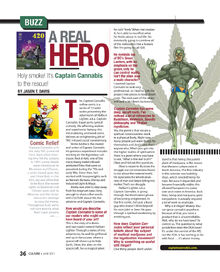 Community content is available under
CC-BY-SA
unless otherwise noted.