Basic info
Written by Attila Kiss
Art by Trish Isiderio
Cover by Trish Isiderio
28 pages / Colour
First issue in the series, First appearance of the narrator: SantA-iClause
Available Digitally on comiXology
Digital and Print-On-Demand: IndyPLanet
Published by: Scattered Comics
Characters Appearing
Ms. Rahmani and her daughter Aayushi
Ms. Mulligan and her daughter Riona
Dr. Raku
Description
A holiday centered one-shot Horror stories, narrated by SantA-iClause.
Merry Christma... kzzz In this Christmas Special: The world-famous phrase "mOther's Love" gets the twist.
Printing Information
Officially Released: Nov. 20 2019
Director's Cut Edition (Variant Flip-Cover) / enhanced with a Poster + 13 extra pages of script to pencil art / Ltd. print 5 copies / Release date: Oct. 29 2019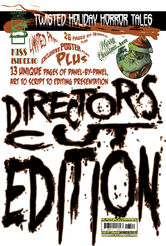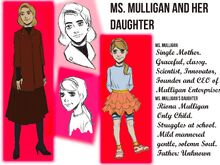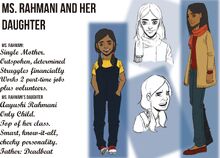 Community content is available under
CC-BY-SA
unless otherwise noted.